Meet the team: Alistair Duggin
Posted on
Meet Alistair Duggin, TetraLogical's accessibility champion with a passion for wildlife, fitness and all things outdoorsy.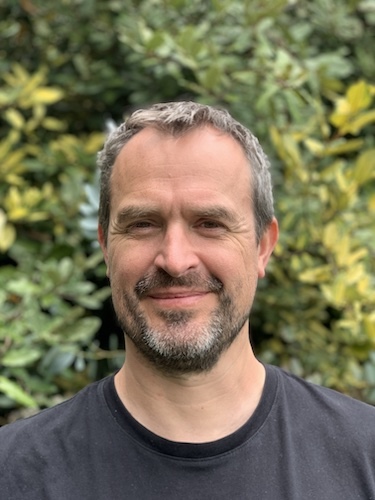 To begin at the start, Alistair embarked on his academic journey at Nottingham University, where he studied Zoology. With a keen interest in ecology, conservation, and wildlife photography, he set out to explore the wonders of the natural world. During a three-month expedition in the Philippines, he found himself scuba diving, surveying coral reefs, and even had the unforgettable experience of swimming alongside a whale shark.
After his overseas adventures, Alistair decided to broaden his horizons even further and combine his love for natural history with digital multimedia. He pursued a Master's degree in Interactive Multimedia at Middlesex University.
Alistair's professional journey kicked off at the BBC, where he started as a web assistant. He worked his way up to become a frontend developer, playing a key role in building the BBC Nature website, which he had an obvious interest in!
It was at the BBC that Alistair became deeply passionate about making digital experiences inclusive for all. He spearheaded the creation of the BBC's first website that used CSS for layout and contributed to BBC Standards and Guidelines. His expertise in accessibility caught the attention of the BBC London Olympics 2012 website team, where he joined as a Principal Developer and became an Accessibility Champion. Alongside TetraLogical's Henny and Ian, Alistair's approach to championing accessibility inspired the birth of the BBC's Accessibility Champions Network.
Ever the trailblazer, Alistair continued his mission to make digital spaces more accessible. He joined BBC Weather, where he played a vital role in developing the first accessible native app at the BBC. He then joined the Money Advice Service, leading the rebuild of their website, creating one of the first accessible and responsive UI component libraries.
Soon after, Alistair found himself at HM Treasury, contributing to the delivery of the government PensionWise digital service. But it was his time at the Government Digital Service (GDS) that truly solidified his position as a leader in the accessibility world. As the Head of Accessibility, Alistair spent three and a half transformative years at GDS. He raised accessibility awareness across government, set accessibility requirements for the government service standard, and played a pivotal role in embedding accessibility into the GOV.UK Design System. Under his guidance, the Government Accessibility Community flourished, growing to over a thousand passionate individuals.
Always pushing the boundaries, Alistair spearheaded the creation of the UK's first-ever assistive technology device lab, also known as the Accessibility Empathy Lab. This groundbreaking initiative was paramount in allowing its visitors to gain a deeper understanding of the barriers people with disabilities face online. Alistair also lent his expertise to support the implementation of the Public Sector Bodies Accessibility Regulations 2018, making a tangible difference in government policy.
Beyond his professional achievements, Alistair is a devoted family man. He finds joy in spending time with his son Ethan and wife, and he's recently reignited his love for music by playing the guitar. Alistair's adventurous spirit also shines through with his passion for long-distance cycling, camping, and enjoying the finer things in life like craft beer, music, movies, and comedy. He has completed several Iron Man challenges, known as one of the hardest triathlons a non-athlete can compete in.
What's the one thing you wish you'd known when you started learning about accessibility?
Accessibility isn't just about meeting an accessibility standard or a set of guidelines, and it's not just the responsibility of a developer to make a design compatible with assistive technologies. How a product is designed is key to making it accessible. There are four ways to make something accessible - and they all need to be considered rather than picking just one.
You need to have accessible defaults - by that, I mean design decisions need to reduce the risk that some people will struggle to use it. For example, deciding to use larger text, good colour contrast, consistent layouts, and simple interactions will always lead to a more accessible product than deciding to use small text, low colour contrast, inconsistent layouts and complex interactions.

You need to provide alternative ways to achieve tasks and access content if providing a single way will exclude some people. For example, don't just provide a slider or date picker, provide a text input to enter the same data; don't just provide an interactive map, provide a text and form-based way to get the same information; don't require someone to use touch to complete a task, ensure there is a way that will also work with a keyboard or voice control. Provide appropriate text descriptions for images, captions and/or transcripts for audio, and audio descriptions for video.

You need to allow the customisations that some users will need (and are often built into browsers and operating systems). For example, allow users to make text larger, override colours and spacing and turn off animations and captions.

You must ensure that your build is compatible with different input devices and assistive technologies. Follow good practice for code so that controls work with a keyboard and voice control and essential information such as a control's role, name, value or state is available to screen readers.
What's your top accessibility tip?
Accessibility is a team effort - everyone on a team, from product owners, user researchers, designers, content creators, developers and testers, has a role to play. It's really important to help everyone know their responsibility and the barriers they can accidentally introduce. If you can get everyone doing their bit, at the right time, then accessibility becomes so much easier to achieve, and you end up creating much better products.
What's your top accessibility resource?
A book that I love and thoroughly recommend is A Web For Everyone: Designing Accessible User Experiences, By Sarah Horton & Whitney Quesenbery. It explains accessibility through the lens of people with a range of access needs, shows the importance of design in achieving accessibility and how WCAG is a tool to help you achieve accessibility rather than being the end goal.
The WebAIM website is a brilliant resource that covers a breadth of material and is great for understanding all the fundamentals.
eBay MIND Patterns is a brilliant resource for understanding how to make many of the components found on the web accessible. They have four main groups of component-related patterns: Messaging, Input, Navigation and Disclosure. They provide comprehensive documentation, which includes best practices, interaction design and developer guidance and a site containing working examples
More from Alistair
Blog Posts
Talks
Find out more about TetraLogical, the team, our principles and our community.
Comments
Contact us
We like to listen. If you have a project, product, problem, or idea that you want to discuss, get in touch!