Meet the team: Henny Swan
Posted on
Meet Henny Swan, one third of our trio that makes the TetraLogical directors, and accessible user experience and design lead.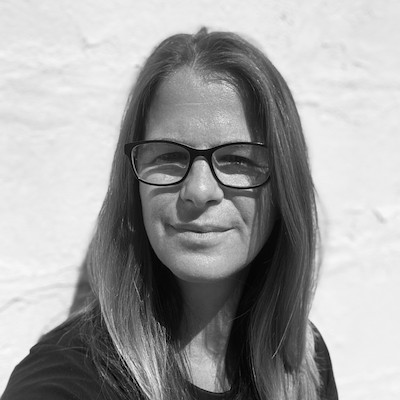 Having eked out a living doing voice-overs when living in China, Henny started her professional life on the web back in 1999 working for a Chinese search engine. Focusing on the user experience for dual language web platforms, Henny went on to set up two start-ups before the bubble burst, and she found herself back in the UK.
Her early career at the Royal National Institute of Blind People (RNIB) eventually led her to the BBC. Here Henny scratched an itch to write the BBC Mobile Accessibility Guidelines while developing a specialism in the accessible user experience of video on demand working on BBC iPlayer, the Olympics interactive media player, and subsequently other products such as Netflix and Spotify.
During her 20 years in accessibility Henny has contributed to the Web Accessibility Initiative (WAI) Education and Outreach Working Group (EOWG), User Agent Accessibility Guidelines User Group (UAAG), and the UN Global Initiative for Accessible ICT (UNG3ICT).
Currently, Henny is a proud member of Group of Humans and is a graduate of the Goldman Sachs 10,000 Small Businesses Programme.

Henny is a co-author of the Inclusive Design Principles; a set of principles she uses every day when design solutions for making technology usable for people with disabilities be it an accessible media player, an accessible design system, or analysing the research insights from inclusive user research.
As a mother, dog-wrangler, and wild swimmer, Henny frequently astonishes the team when she pops into the morning meetings after a freezing cold dip in the sea in her native Brighton before most people are even awake. She's even been known to do 5k swims for charity where she is pretty sure she "swam backwards as the tide turned".
What's the one thing you wish you'd known when you started learning about accessibility?
It doesn't matter how compliant a website or mobile application is with Web Content Accessibility Guidelines (WCAG), if someone with a disability can't use it, it's not accessible.
WCAG is the foundation but not the full story. You need to bring people with disabilities into the conversation however and whenever you can. Ideally this is by including people with disabilities in your team, speaking with people with disabilities and inclusive usability testing, but it can also be through user research, interviews, personas, and reading studies.
What's your top accessibility tip?
You don't, and can't, be an expert in everything as accessibility is as broad as it is deep. Learn the foundations of accessibility first: WCAG, disability, assistive technology, inclusive design, etc. With the foundations in place you can then adapt your knowledge and specialise in an area you love be it mobile, web, artificial intelligence, video on demand, inclusive user research, accessible design systems...you name it.
What's your top accessibility resource?
There is a series of articles that I find myself returning to again and again by James Williamson. In his post The long goodbye James generously shares his experience of living with Amyotrophic lateral sclerosis (ALS). He then shares his experience of the web in what I've learned about motor impairment. It's a great piece because it highlights how some barriers really do come down to bad UX and not just WCAG.
More from Henny
Find out more about TetraLogical, the team, our principles, and our community.
Comments
Contact us
We like to listen. If you have a project, product, problem, or idea that you want to discuss, get in touch!