Meet the team: Ela Gorla
Posted on
Ela Gorla is one of TetraLogical's principal accessibility specialists and our resident user research and training expert. Read on to discover her top accessibility tips, how she came to work in accessibility and things she wishes she'd known when starting out.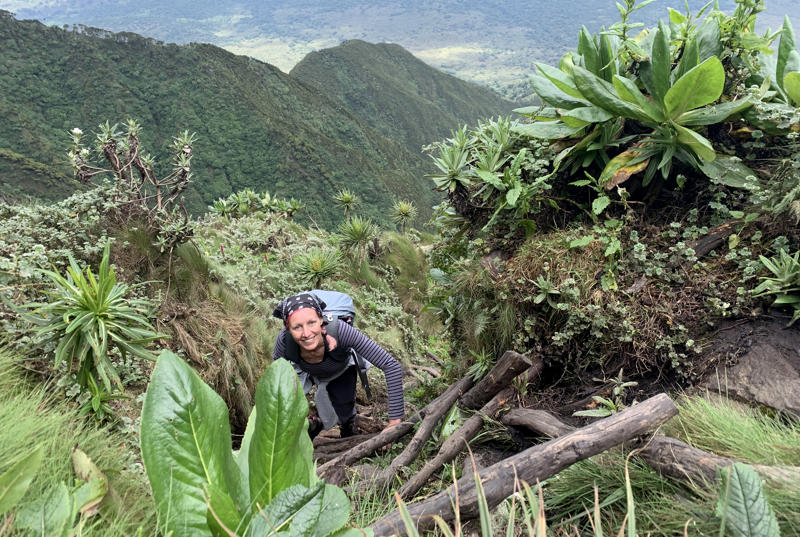 There's never a dull moment where Ela is concerned.
She's up early and off to the gym each morning and fills her evenings with relaxing hobbies like rock climbing and jive dancing. Ela consumes an intimidating range of literature and makes sure weekends are choc-a-block full of socialising, more activities, music and food.
Having spent over 13 years working as an accessibility specialist at Barclays, System Concepts, Vision Australia and U1 Group, Ela looks after user research at TetraLogical, including usability testing, agile usability testing, usability reviews, and running our user research mentoring programme.
Ela shares much of what she does via the TetraLogical blog with posts such as moderating usability testing with people with disabilities and recruiting participants for inclusive user research.
Ela has delivered in-person training across the globe, including Europe, Asia, North and South America covering a broad range of subjects. At TetraLogical she creates self-led training focusing on inclusive user research, accessible document design, multimedia and social media.
Combining her inside knowledge of organisations with her in-depth understanding of the Web Content Accessibility Guidelines, Ela has lots of experience writing guidelines and standards for internal use by Australian government departments, Barclays and TetraLogical. She also contributed to the W3C Authoring Tool Accessibility Guidelines as a tester and the Scope Big Hack advisory board. Her documentation skills have been instrumental in documenting TetraLogical's inclusive approach to video production and our own internal guidelines where she was the mastermind behind TetraLogical's hugely popular quick accessibility tests video series.
A well-seasoned traveller, Ela has visited 46 countries and has lived in Italy (where she grew up), Australia and now the UK. She has also travelled presenting at various conferences and meetups, including OZeWAI, UX Australia, UK UXPA, AccessU, TechShare Pro, Skillcast Institute of Coding and as a guest lecturer for the City University of London.
What's the one thing you wish you'd known when you started learning about accessibility?
That guidelines are only half the story. My first experience with accessibility was during my bachelor degree, when I wrote a thesis on the subject. Back then I thought it was all about meeting guidelines. I then started working for a user experience consultancy and soon realised that no guidelines can replace testing content with people. I now fully appreciate the value of using guidelines in conjunction with running user research to evaluate and improve the accessibility of products.
What's your top accessibility tip?
Be curious. Speak with as many people as you can to understand how they use technology, what works and doesn't work for them. Ask all the questions you have (in a respectful way). People are always happy to share their experience, and you will learn a lot from it.
What's your top accessibility resource?
Other accessibility professionals. I believe that learning from one another is extremely valuable and powerful. We all have something we can teach to, and learn from, others. With so many accessibility conferences happening online now, there is a wealth of talks and discussions that we can all join or watch on demand. Learning has never been so easy.
More from Ela
Find out more about TetraLogical, the team, our principles and our community.
Comments
Contact us
We like to listen. If you have a project, product, problem, or idea that you want to discuss, get in touch!