Meet the team: Joe Lamyman
Posted on
Meet Joe Lamyman, an accessibility specialist at TetraLogical and lover of all things interactive media.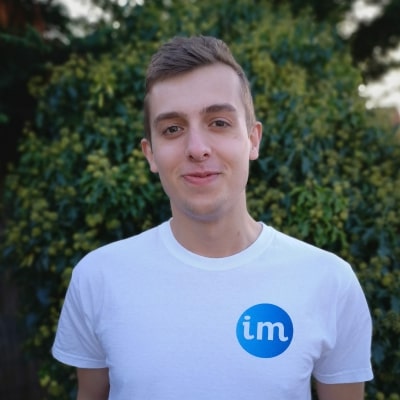 Joe's introduction to accessibility began during his time studying Interactive Media at university, building websites, Virtual Reality (VR) games and writing about digital cultures.
While designing and programming web applications for universities in the UK and Australia, Joe became interested in the idea of personalising user interfaces and returned to university to research a self-led MSc project around personalisation and e-commerce. Here he produced the eloquently named: Bog Roll Business Builder site, used to research people's preferences when customising the design of sites.
Working in Defra's accessibility team, Joe helped to ensure that public sector bodies were delivering accessible services, by working alongside service delivery teams, the user-centered design community and procurement teams.
Joe enjoys building small, accessible websites with HTML and CSS. Projects include Lamygram a site for his photos and The House Plants of Number 9, built in an attempt to stop accidentally killing his house plants.
Joe's latest endeavour has been building an inclusive Extended Reality (XR) cube, displaying the TetraLogical principles. He has been exploring accessible 3D experiences and delving into different design ideas, potential uses, and methods to make these as inclusive as possible. He explores this in more depth in his latest Inclusive XR blog post.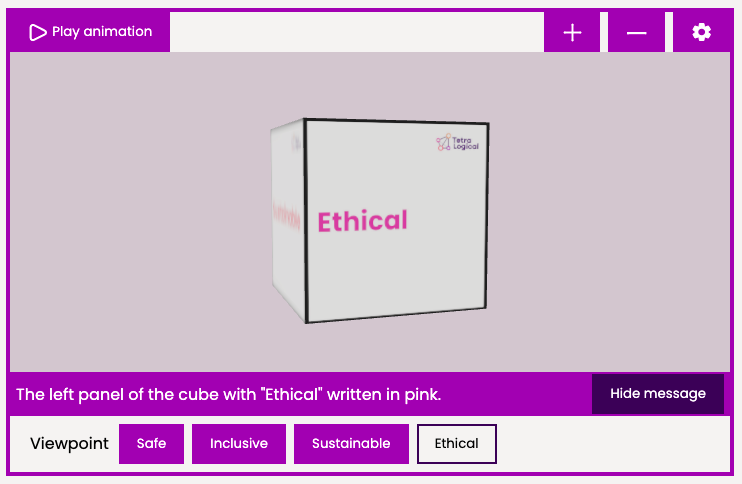 Outside of work, you'll find Joe playing video games, board games, and Dungeons and Dragons with friends. You'll also find him in some of York's greener spots like the Museum Gardens, reading and listening to music.
Most of Joe's free time is currently spent raising his tiny puppy "Betsy" who makes regular appearances on the TetraLogical social call, and we're hoping will one day formally join the company.
What's the one thing you wish you'd known when you started learning about accessibility?
Before starting and even now, I wish that I knew more about the needs of individuals. With legislation, I think that sometimes we focus on meeting the success criteria in the Web Content Accessibility Guidelines (WCAG) as if it's the end goal, when really, meeting that criteria is the minimum that we should be doing. Learning more about the needs of individuals and the situations in which people are using our services can help us to build things that are as accessible to as many people as possible.
What's your top accessibility tip?
I think that one of the best ways to learn about accessibility is to engage in different communities online. Services such as Slack and Twitter are great for understanding best practice, current issues and people's thoughts and opinions when it comes to accessibility.
What's your top accessibility resource?
The A11Y Project is a really great resource, providing background around different parts of digital accessibility, detailing quick tips that can be used to make small, sustainable changes and much more. The site itself also links out to many more great resources, communities and meet-ups.
More from Joe
Find out more about TetraLogical, the team, our principles and our community.
Comments
Contact us
We like to listen. If you have a project, product, problem, or idea that you want to discuss, get in touch!